About Snapfish
Snapfish is an online photo printing company which brings to you some of the best ways to cherish and relive your memories forever. The various products offered by the company include photo prints, photo books, wall art, table top décor, cards, and mugs.
Just like Bonusprint and PhotoBox, Snapfish provides personalised photo books, mugs, phone cases and even cards, the company knows exactly what will bring that wide smile on your loved ones' faces.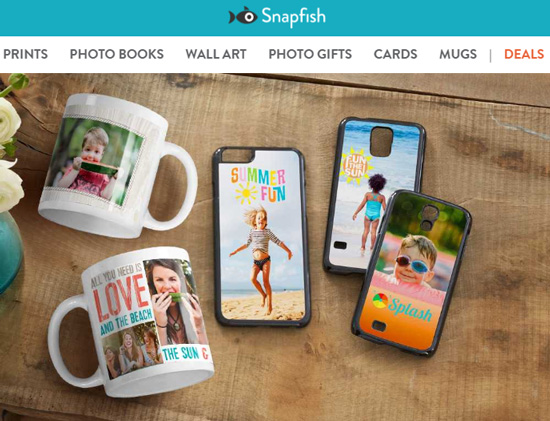 You may choose from a wide variety of options in photo books not only in terms of its size but the book type and design as well. You can order square, landscape, or portrait shaped photo book. The options available in the wall art section include classic canvas, slim canvas, acrylic prints, wooden panels, and poster prints.
If you are thinking of a special gift, then Snapfish is your pick. You may give personalised mugs, cards or take help of the gift finder at Snapfish. The company promises to deliver best quality and the perfect gift for you or your loved ones.
Guidelines for Savings
Snapfish ensures to pamper you with amazing deals and offers to help you get the best frame for your most cherished memories. You can find seasonal deals on the homepage of the site and choose the best one to save your unforgettable memories.
For specific time period you will get free delivery offer if the order is above specific amount. Students can get huge savings at Snapfish. For using the discount, they have to register with Student Beans to verify their student status. Once that is done, they become eligible to avail the offer on the website.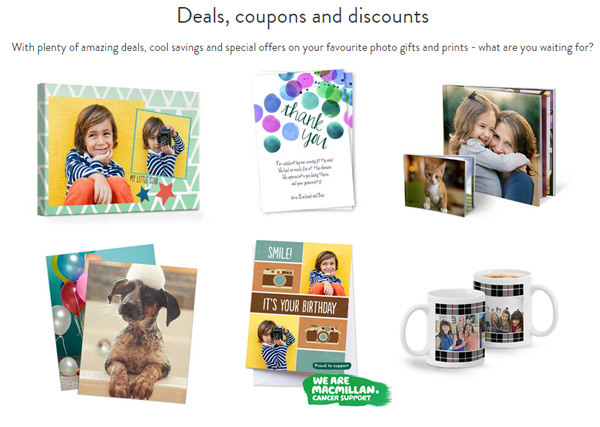 At the deals section of the site you will find similar money savings deals on your favourite photo prints and gifts. Exclusive mobile app specific deals are available both for Android and iOS users. For limited time period you will get 20% discount on your minimum purchase of £20. Newsletter signup offers are provided by Snapfish and are valid for a limited time period.