---
---
It's time, once again, for the Office Christmas Party to roll back around. The expectation is mini sausage rolls, a glass of bubbly if you're lucky, and the Secret Santa gifts that you hate to shop for and hate to get. Why not branch out and get your colleagues to go in a different direction this year?
1. Christmas Jumpers
Christmas jumpers are back in fashion and often, the uglier the better. Why not have a competition to see who can find the ugliest of all the Christmas jumpers? Garish shades of green that only your Gran would knit, bells and balls adorning the front, a 3D Santa face coming at you – yes, this is exactly what your office Christmas party needs this year.
If anyone fails to appear in an ugly Christmas jumper you can have a spare or two on hand for them to wear. Make sure it's really ugly! Don't forget to decorate the office with festive fun. You can even introduce a game or two that will help the team bond.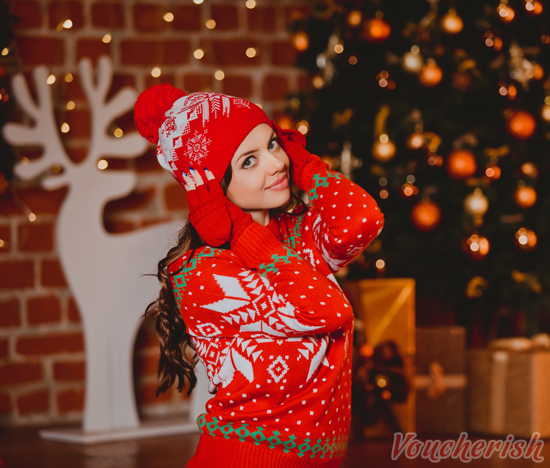 2. The 12 Days of Appetizers
You can go with Christmas cookies or instead opt for the savoury snacks of the holiday season. No matter what you're doing, run it over the 12 days of Christmas and encourage everyone to take part. It might be easier to assign specific people to a specific day and create a theme for each day. Let them sign up for what they prefer and you get over two weeks of food without having to buy lunch! Everyone is a winner here.
3. Masquerade Party
This is perfect for a small, close-knit office team that doesn't mind getting involved. Let everyone dress up fancy for the day and invite them to wear a mask. You can even hold a mask making party if there's time for that. Finger foods are ideal along with some colourful drinks.
4. The Night(mare) Before Christmas
Nothing is more iconic than the Nightmare Before Christmas. It is a classic film and combined two of the biggest holidays – Halloween and Christmas. So, what better way to throw your office Christmas party than by going all out. Jack Skellington décor and even costumes and a soundtrack that features songs like the Monster Mash is a fun way to escape Christmas carols.
You can include food and drinks along the same theme or just stick with the more traditional Christmas party foods. Pick up some inexpensive baubles and let everyone decorate their own.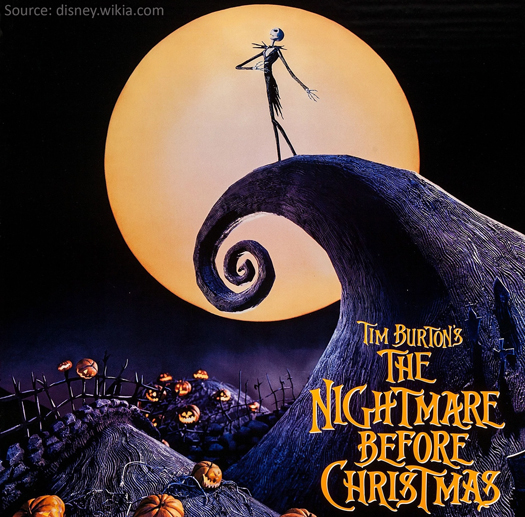 5. A Winter Wonderland
Not everyone gets to enjoy a white Christmas – in fact, there are people all over the world that dream of it every year and never get to experience it. Yes, even in Britain there are those of us who have never gotten a white Christmas. So, if you happen to live in a region that rarely sees snow and never on Christmas then the winter wonderland party is the way to go! Dress the area in white, creating snow and fairy lights.
Serve hot beverages and icy cocktails and don't forget to include some quirky, warm foods.
6. Elf's Candyland
Is there anyone among us who doesn't love sweets? If they say they do, they're probably lying – to you and to themselves. Elf adores sweets and that means it's the ideal theme for anyone's Office Christmas Party. Your decoration can be Christmas and candy themed, including bright colours, stripes, and fun. There should be plenty of candy canes! The food can be light and fun, but don't forget to create a candy buffet or a make your own dessert station.
7. Murder Mystery Party
Everyone receives a card with their new identity upon arrival and as everyone enjoys their Christmas food, drinks, and mingles the murder mystery unfolds.
8. Christmas Karaoke
Why not have fun with the Christmas carols that have been driving you nuts for almost two months? Everyone can have a go at singing their favourite and impressing their colleagues with their hidden talent. Of course, you may have a fight on your hands over who gets to sing Blue Christmas.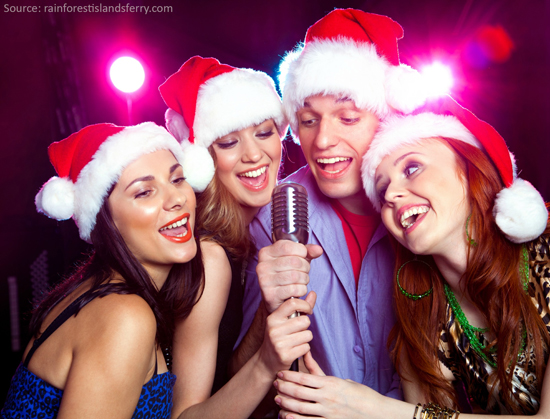 9. Yule Party
What better way to celebrate your office Christmas party than with a traditional affair? Assign an appropriate dress code, find some upbeat Christmas music, spike the punch, and serve the typical hors d'oeuvres people expect to find at a Christmas gathering. Don't forget the mistletoe.
10. Around The World
Everyone celebrates the holiday differently, yet most countries around the world celebrate Christmas or a form of it. Why not embrace the world's cultures and celebrate diversity. This is particularly fun if your office is multi-cultural – everyone can come in the appropriate outfit and bring a traditional food from the culture they most identify with. You can include songs from different cultures, as well as traditional games.