---
---
Being on a lockdown means that you now can't hit the gym and get your daily dose of iron. But fret not, who says that you can't still workout. You don't always need gym equipment to have a workout. Even essential accessories can help you get the job done, which otherwise are things that we leave for the gym. Getting your hands on a cache of small accessories will not only help with your workouts but also get your fitness to the next level. In this post, we will take a look at some of these accessories that you should stock at home and make the most out of your home workouts.
1. Home Gym Resistance Bands:
The last few days have been tough on everyone. With the curfew and work from home duties in effect, most of us find ourselves in a precarious situation when it comes to working out. Before it becomes a habit for you to lie down or gorge on food, why not take this opportunity to get fit and fab? Maybe you can't get new equipment for yourself; this is where resistance comes in the picture. Resistance bands can be used in multiple ways to incorporate in your workout. Resistance bands at an average length can easily give you up to 30-35 pounds of resistance. These are excellent to build up your base strength. You can smoothly accelerate movements and help build a right muscle and mind connection. There are multiple options in the market if you are out looking for one.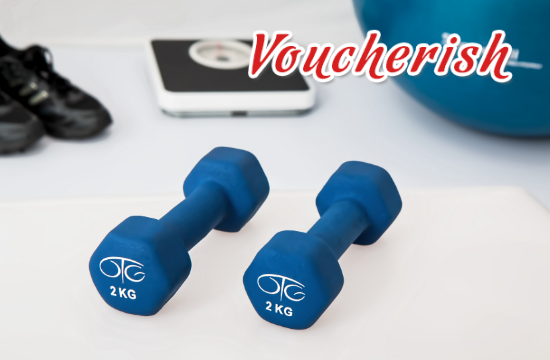 2. Jump Ropes:
Jump ropes can pack a punch, and there is a reason boxers prefer them. Did you now that a simple act of using jump ropes is equivalent to the time spent jogging, and the best part is that it is portable, easy to carry, and requires little to no space to do it. With a lockdown in effect, why not use this time to use jumping ropes to your workout may be. If you are someone who is just starting on jumping ropes, it would be good to start on the plastic ropes. These are easier for building speed. Ensure that you use a flat surface whenever using the lines. Daily use of the jump ropes can help improved coordination, help decrease ankle and foot injuries, and burn calories. Today, you can even find different variations of jump ropes, including weighted ones, that seem to be quite a fad these days.
3. Medicine Balls:
Medicine balls are a workout essential that every newbie, as well as pros, should make use of. A medicine ball can be used to target major muscle groups. These are particularly good for strength and conditioning and an overall body workout. Coming from 1-lb increments, multiple options can be used for different kinds of exercises. If you are looking to buy one for yourself, you will probably want to purchase one that is anywhere between 2 to 10 lbs and has increments. For beginners, it is usually advisable to make use of lighter weights before gradually making way to solid masses. People with coordination and balance problems can benefit a lot from using medicine balls. One can target all major muscles as part of your workout for an all overburn. Searching for the right medicine ball for your home? Then go over to Sweat Band on Voucherish and get 5% off on all kinds of medicine balls.
4. Rotating push up stands:
Push-ups are one of the most straightforward exercises that one can indulge in, and if you have pushed up stand handy, then there's nothing better like it. Push up stands are useful in performing different variations. These can be used to engage more muscle groups, increase your strength in your chest, back, arms, and abs. If you are looking for something challenging to add to your workout, getting one for yourself is a good investment. This is a simple and essential gym accessory you can stock up on without having to worry about it taking space. If you are looking for a place to get the best gym accessories at great discounts, then head to New Gym Company on Voucherish. The site is offering €25 on all items above €250.
5. Ankle/wrist weights:
While they might not look like the most beautiful piece of gym accessory but we can say that having one at home is one of the most accessible and most inexpensive ways you can get a workout at home. These are perfect for a home workout allowing you to a range of exercises. The best part is that ankle and wrist weights are super cheap and cost you less than €40. You can checkout different Youtube videos on making use of ankle/wrist weights and using them for your workouts.
So, there we have a list of some of the five must-have accessories that every fitness enthusiast must-have if they wish to workout from home.