---
---
Technology is something that always amazes me. What was brand new and awe-worthy is already old news today because something better has already taken its place. The last year has been a year of innovations, and for a tech geek, there is nothing like the latest gadgets to get you jumping and excited. As sometimes is the consensus, technology need not be a barrier or a digital shackle for you but a way to help us. In this post, we have a collection of some of the hottest gadgets that every tech geek should own in 2020.
1. Soundcore Liberty 2 Pro:
If you are looking for high-quality earbuds minus the high retail price, then you should give the Soundcore Liberty 2 Pro a thought. With a long battery life (8 hours minimum). The charging case can be recharged using multiple modes, including a USB or a Qi-certified charger. It also comes with a fast charge feature that only lasts 10 minutes and gives up to 2 hours of charge. Another good part of this headphone is that it's lightweight. This means you can take it around with you with relative ease and use it without charge for longer durations. An essential especially if you are headed out on trips.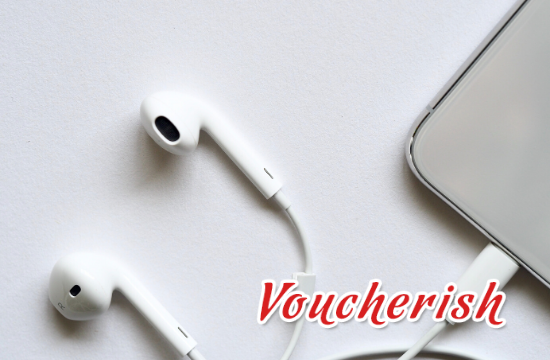 2. Samsung Galaxy Note 10+:
Samsung is back with its latest offering again, and this time the Galaxy Note 10+ is on offer. The company claims the device to be better than its predecessor in every which way, including having an expansive, high-quality screen. The cameras are said to be much more nuanced than the previous version. This is currently available in two variants for customers to choose from, including a 6.8-inch screen and a 6.3-inch screen. The best part about the phone is the superfast charging and the battery and processors. This has made processing, streaming, and gaming quality a notch better. Note phones have always had the feature of S pens, which can be used for a myriad of purposes, including jotting down notes and creating doodles by hand. This can be shared, stored, and uploaded as per convenience. As of right now, the phone is available in two variants for customers to choose from, including the aura glow and black. Looking to buy yourself a gadget this 2020? Head to "The Verdict" and get up to 20% off on your favorite products.
3. Apple Watch Series 5:
Apple Watch has been in the fray for some time now, and their latest one comes with much more glitz and feature. The face for this version is much better, and you have multiple band options that are vivid. The best part is that it's waterproof. With the new upgrade, the speaker is 50% louder than ever. With features like heart monitor, fitness tracker, syncing workout partner, and more. Taking calls and text messages to stay basic and the color combo option remains a notable highlight. It also makes for a classy gift should you choose to consider it for one. Looking to lay your hands on that Apple Watch that you have been eyeing since last year. Time to finally make that happen. Go to Iwoot and get select discounts on a wide variety of tech gadgets.
 4. The Pix Digital Customizable Backpack:
If you are looking for a new-gen backpack, then you definitely ought to give the Pix Digital Customizable Backpack some consideration. One of the smartest tech-friendly designs in the market as of late, the LED screen allows you to just about design your backpack in every color combo possible. Also, you need not worry about it getting wet as the backpack comes completely waterproof.
 5. Lenovo ThinkPad X1 Fold:
Folding screens have suddenly become all the fad now, and Lenovo just thought of a perfect answer for it with its new ThinkPad X1 Fold. Practically folding screens do pose some real-time problems, but for humble beginnings, this is not all too bad and certainly has room to grow here. The best part about the ThinkPad is the multiple configurations that can be worked with here, and should you choose to have a laptop set up; you have that available as well with a mini keyboard attachment. The laptop is set out to launch by mid-2020 if tentative dates are to be believed.
 6. LG Signature OLED TV R:
LG has been pioneering its TV's since the start of this decade, and every new offering of the company brings something new and vivid to the table. The TV was debuted last year and will probably go on sale in the US first. This 4K HDR smart TV has been rolling tested to provide viewers with the best picture quality ever. If you are looking for something sophisticated to get for yourself, this definitely ought to be on your list.
7. Amazon Echo Show:
The Amazon Echo Show is an advanced version of the Echo and comes with all the abilities of the classic Echo making calls, researching for stuff, playing music, etc. Now, however, there is an added capability of a 5.5-inch screen. Now you can ask Alexa anything and see the answers that you used to once listen to. There are some added features as well, including the ability to connect and playback along with your home security camera, control lights.
So, there we have a collection of 7 gadgets that one must own in 2020.