---
---
Smartphone technology has revolutionized the way we live. If you have information on your desktop that you need to be able to access on the move you need to be able to transfer it to your mobile device quickly and easily. We now have the ability to communicate wherever we are. We also have the ability to carry files with us and share them across devices. All we have to do is make sure that we have the right apps to enable us to do this, easily and quickly.
Also, you need to take several things into consideration when you are making this decision. You should consider whether you are concerned about the security of your files, how many files you need to transfer and across how many devices and how quickly you need to be able to complete the process.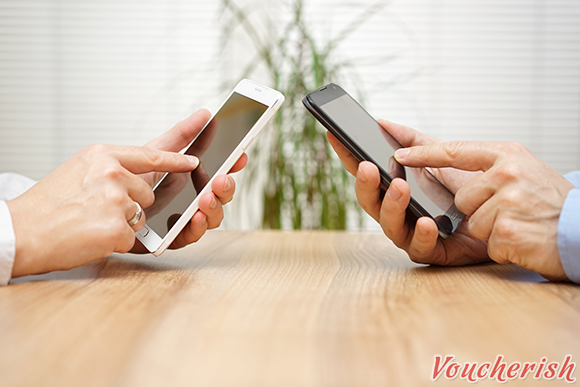 We are going to take a look at five of the best apps for you to use if you want to share files between your computer and your mobile device or you want to distribute files to your contacts.
AirDroid
The AirDroid app is available for use on Android devices. You can use the app to share files backwards and forward between your computer and your smartphone. You can also take a look at images, and select music tracks, from local storage. This app gives you a full file management service at your fingertips. All you have to do to send a file to your smartphone is drag and drop. You can also send links and text to your device with ease. AirDroid is completely free to use of you connect using your local network. If you want to use the app remotely then you need to pay a fee for the privilege.
Superbeam
The Superbeam app can be used on either iOS or Android. The content you can share varies slightly between the two systems. Due to Apple's own restrictions you can only share videos and images between your iPad or iPhone. Restrictions doesn't apply to Android devices where you can share a full range of files including music, documents and contacts. The majority of Superbeam's basic functionality can be used free of charge. If you want additions, such as the desktop app, you will need to pay.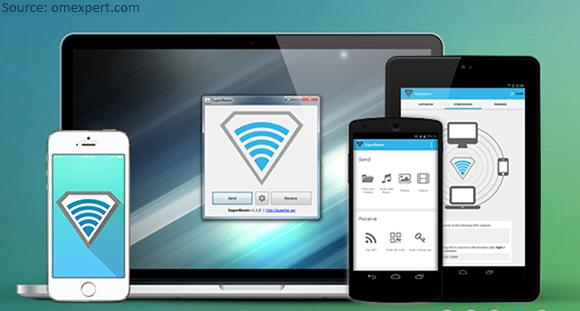 Pushbullet
Pushbullet is another app which can be used on Android or iOS. You can share the information you need to between your desktop and your mobile device; this includes screenshots and important notes. One of the great things about using Pushbullet is that you are not restricted to sending to just one device; you have the ability to send to several different devices at once. This means that you can easily share messages and files with friends if they are using the app. You can easily do this on the move if you use the Pushbullet mobile app. You should be aware that you can only send one file at a time if you are using this mobile app.
Xender
Xender provides you with a full file management solution. It's simple to connect to any device if it's on the same network as your computer. It's also really easy to transfer files by simply dragging and dropping them. Using Xender is simple and quick. The Xender app is free to use and you can also utilise it to send files between devices if you are prepared to spend a short amount of time setting up a Wi-Fi hotspot.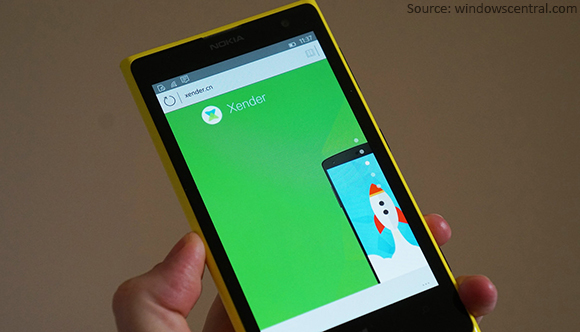 BitTorrent Sync
If you are looking at sharing files from a business perspective, then BitTorrent Sync might be the perfect solution for you. This app enables you to connect multiple devices and computers so that you can sync folders across all of them. Files are transferred across devices using BitTorrent protocol, with 128-bit encryption. One of the cleverest features of this app is that it knows which parts of a file have been updated and changes only those parts. If you are concerned about the security of your files BitTorrent Sync is an ideal solution for you; although it's worth stating that the free version only enables you to sync up to ten folders. It's also worth noting that you need to put in some effort before you begin using the app as it requires some configuration.