---
---
Summers are a time to groove, chill and relax and what better way of doing that than heading out for holidays? Unfortunately, this can also be an expensive time to travel anywhere, making it hard to find a budget-friendly getaway for yourself and the family.
A perfect holiday for yourself need not involve shelling out huge costs and expenses. Picking up the right destination can make all the difference in saving money. In this post, we have compiled a list of all the goals that you can head to this summerson an affordable budget:
1. San Diego, California:
If you are hoping to lead to a place with pleasant weather all year round, then San Diego definitely ought to be on your list. The low precipitation average of 10 inches a year makes it a cool beautiful place to be during the months spanning from April to October. Also, the area boasts of being one of America's most traveled cities offering a wide range of attractions. This, in turn, means low hotel prices as well as car rentals. Apart from airfare that costs the most to get here, one can opt to take the trains with the Santa Fe depot being the heart of downtown. Once you get here, you can choose from car rentals to public transportation. Some of the places like the Gaslamp Quarter and Seaport Village can be accessed for as less as $5. As far as accommodations go, prices of hotels range anywhere from $20 and above. For those looking to save on this cost, hostels provide a feasible option for young budget travelers that come with shared kitchen and bathroom facilities.Head to and avail the amazing offer
2. Philadelphia, Pennsylvania:
The Big Apple may not seem like the best budget option to travel to, but there is an alternative present in the form of Philadelphia. The city boasts of numerous historical attractions as well as inexpensive eateries and street food, making it a must-visit place this summer. As usual, traveling via train remains your best option if you are looking to save some serious money. Once you are there, look to avail the Southern Pennsylvania Transportation Authority (SEPTA) pass for yourself which allows you to ride on any of the buses, trolleys and subway and train run by them. In terms of accommodations, the average cost of a hotel cost an average of $130 per night. Make sure you head to the Independence Visitor Center to learn more about the city and its attractions. How about getting extra legroom at an affordable cost on Virgin Atlantic? Head to Voucherish and avail the amazing offer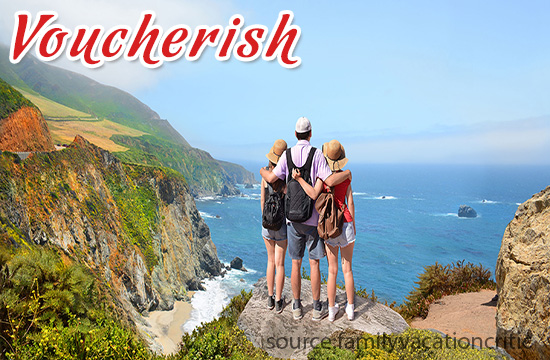 3. Denver, Colorado:
Denver has always been a travelers spot and remains one of the best places to visit during summers ranking in sixth as per WalletHub's yearly survey. The low accommodations cost combined with the minimal hassles make it an ideal place for travelers. Airfare can cost you anywhere under $250 for a round trip across all major cities in the US, while median costs for hotel rates stand close to $150 per night. Public transportation in the city happens to be one of the cost-effective ways to travel in and around the place. Travelers can get different avail passes that suits their needs, which range from $2.25 to $5. There is also a bike-sharing program available costing $8 a day.
Some of the more popular attractions in Denver include the Wings Over The Rockies Air & Space Museum, Downtown Aquarium, Denver Zoo, Buffalo Bill. Are you staying in the lap of luxury sound like a good idea? ? Now get 2 night weekend stay at 10% off only on Voucherish.
4. Memphis, Tennessee:
Memphis is a city known for its vibrant music culture and of course it barbecues. The city over the years has been the center of the blues music industry attracting a young crowd with live music as well as an exciting nightlife. Traveling to the place remains surprisingly easy with options from air and train travel. Getting around the area is also a relatively cheap option such as the free shuttle to Graceland. However, one can also opt for car rentals to get around the place. As far as accommodations go, travelers can get themselves hotels from as low as $20 per person.  Few of the major attractions in the city apart from its vibrant nightclubs and eateries include the Memphis Zoo, Mud Island River Park that can be accessed by travelers via the monorails operating there.
So, there we have a small list of how you too can head out on a budget holiday this summer. Don't forget to carry your cap, hats, and sunscreens, though. Happy summers.