---
---
Men around the world are scratching their heads right now, dreading for February 14. But the day is coming and if you have a love interest at sight or by your side, you better get your act together and shop for a gift. First tip is to not wiggle your way out of the day and gift giving. If finding the right gift for your woman sounds like encoding the enigma, here are the tips to help you through and to find something amazing to gift her.
Get Something – Anything
Even if your girlfriend or spouse seems to play it cool and not expect anything, you better get something. A bottle of wine from the Majestic Wine online store or a simple bouquet of roses from Value Flora can do just fine – the main thing is to commemorate the special occasion in some way.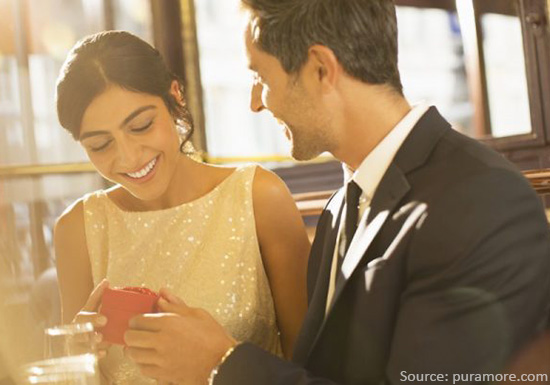 Pick The Gift According To Your Relationship
When it comes to finding the right gift, you need to spend a bit of time analysing your relationship with the woman. If you want to surprise someone you like, but aren't in a relationship with, you definitely don't want to go overboard with the gift, as it can seem a bit creepy. A box of chocolate from the world famous chocolatier Thorntons is a traditional and romantic choice, and it won't seem out of the ordinary.
If you've recently started dating, you can read an interesting article on InterracialDating for personalised gifts and Dating Tips That Will Transform Your Love Life. This could be a cute, rose gold charm from Lily Charmed or a homemade meal at your place, with a bottle of champagne to crown the night. Just don't pick anything too serious or expensive, such as a surprise trip to Mallorca. Buying a diamond ring might also end up being a bit too much, if you've just met.
On the other hand, if you're in a committed relationship and you know each other inside out, you can be as extravagant as you want. A romantic getaway booked from the Secret Getaway portal could be a perfect idea. You could even go with the diamond ring, if things are getting serious…
Avoid Gifts That Are Too Humorous
Overall, you might want to avoid humorous gifts on Valentine's Day. Although your woman might have a good sense of humour, women tend to want something sweet on a Valentine's Day. So if you want to lighten up the mood, pick something that's cute instead of just laugh-out-loud funny. For example, the cute Batman Egg Cup and Toast Cutter from I Want One Of Those is a perfect pick for Valentine's.
Furthermore, humorous gifts tend to work the best when you give them to someone you know inside out. You need to be certain your girl would find the gift funny and so if you've just met, you might want to skip the fun and cute gifts and stick to traditional chocolates and flowers.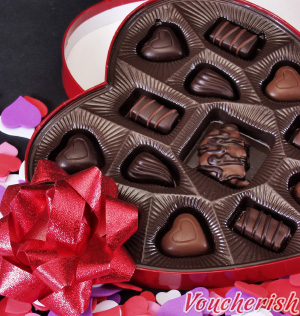 Go For Lingerie Only In Committed, Long-Term Relationships
Lingerie might seem like a sexy Valentine's Day gift idea, but it can be tricky to pull off. First, you do not ever want to buy lingerie and then find out it isn't the right fit. Either you end up disappointing her by picking something too big or you make her feel bad for picking something too small. Unless you are certain about the size, skip the lingerie.
If you want to spice things up on Valentine's Day, do it only if you've been going out long enough. Buying sex toys might work fine with your wife, but not as much if you've only been going out for a month. If you are in a committed relationship, then Ann Summers does have a great selection of sexy Valentine's Day gifts.
Focus On Spending Time Together
Finally, although you should give your woman something, you shouldn't think handing out a gift is enough. You could just pick up a Valentine's Day card from Photobox and still keep your woman satisfied by spending the day with her. So always add an activity to your gift or something you two can do together.
You could book a dinner table from the Virgin Experience Days selection or simply cook something at home. Movie tickets are also a great gift idea from Odeon. If you need to stay home and keep an eye on the kids, just buy a romantic movie from Zavvi and order takeaway from Just Eat after the kids have gone to sleep.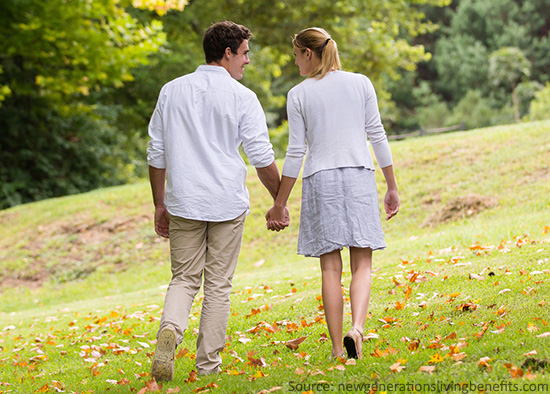 The key is to spend some time with your loved one and make them feel special. Talking of pampering, the final tip is to add a bit of luxury to your woman's day.
This could be a spa treatment or a new beauty product, such as a facemask, from AllBeauty.com. Treating your girl should be your main priority on this special day.
Hopefully, the above tips will help you find the right gifts according to your relationship with the woman of your dreams. Just remember to be thoughtful, as on Valentine's Day, it really is the thought that counts the most!