---
---
If winter has left your skin dry and irritated, and if your hair is lifeless, here are some products that will help you regain the shine and the confidence about yourself from head to toes.
Facial Skincare Products
A good skincare must always start with a cleansing gel. And since it is spring, the focus is on exfoliation. You need a gentle scrub, slightly abrasive, to remove the dead cells without leaving your skin dry and irritated. Then apply a face mask based on plant ingredients which intensely moisturizes, restores your skin's brightness and freshness. As such, it would be worthwhile to check the wide range of facial skincare products offered by Chemistdirect.co.uk. Starting from Garnier Masks to L'Oréal serums, you could easily opt for so many choices will gently hydrate your skin.
If you are after something flowery and sweet, it is recommended to use By Terry Baume De Rose. The fresh rose scent and pretty pink colour would be reason enough to use it (plus the fact we're huge fans of the brand Baume de Rose lip balm), but this skin-saver isn't just about appearances. As hydrating as a balm-though not quite as heavy-it maintains the balance of your skin's hydrolipidic layer, a protective film made up of sweat, sebum, and water. Translation: A healthy complexion that looks and feels amazing.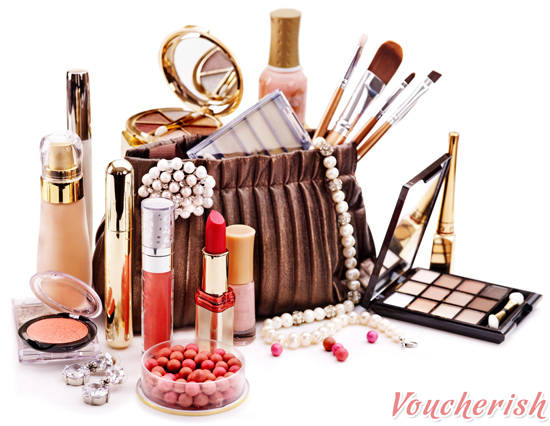 Makeup Kit
Now that your face is hydrated and pampered, it is time to also carefully choose your spring makeup kit. Like your favourite Snapchat filter in a tube, one swipe of Milk Makeup Blur Stick blurs away pores and fine lines. It looks beige in the packaging, but goes on completely clear, so there's no need to worry about shade-matching. Oil- and silicone-free (though still with amazing slip and dry down), it won't clog pores and looks equally good worn on its own or layered underneath foundation.
Hair Products
Spring is the time to give back your hair the shine and the glow it deserves with a long-acting conditioner. If the cold or the hats have damaged your hair, it is time to revive it with a mask specially formulated for hydration or a protein-based serum. Remember that while the shampoo should be applied as close as you can to the root of your hair, it is recommended that other care products to be applied on the tips.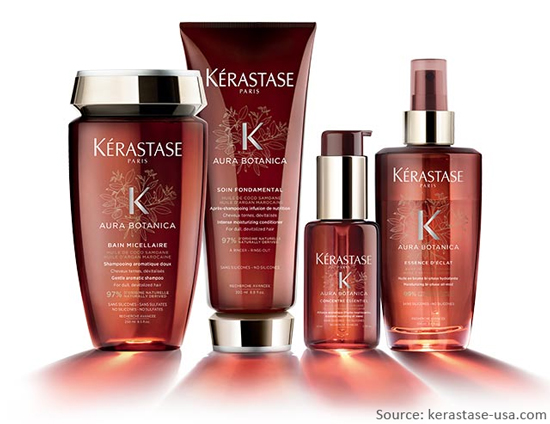 And since we do not want to leave our readers without a good tip, we thought that Kérastase Aura Botanica Bain Micellaire & Soin Fundamental would be a great treatment for your hair. Luxury meets natural with this latest line from Kérastase. Each product is made with at least 96 percent naturally-derived, responsibly-sourced coconut and argan oils, and without any sulfates, silicones, or parabens. It's no secret that "natural" doesn't always equal effective, but this shampoo cleans completely and lathers impressively well (no easy feat for a sulfate-free formula), while the conditioner smooths, hydrates, and detangles. Finally, a way to do good for yourself and the environment, without having to sacrifice good hair.
Products For A Soft Body
Like your facial skin, the body needs light creams. In order to revitalize your skin or make it look soft and shiny, you can choose an effective formula based on minerals. Exfoliation is also very important for the skin, so you need a scrub type treatment and we thought that Revlon Pure Skin Exfoliating Scrub (specially formulated with naturally-derived cleansing beads) will gently lift away dull, dead skin cells. The result will reveal a fresher, more radiant complexion that restores the appearance of vitality.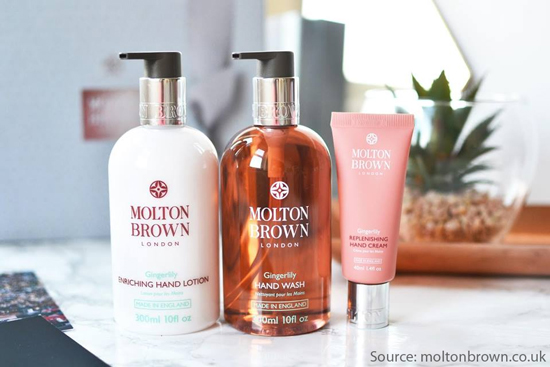 Cold months have left your body with a deficiency of vitamins, so it is time to feed your skin with serums based on vitamins. Remember to always apply them after you fully moisturize your body especially on the neck and the décolleté. Speaking of body creams, Molton Brown London will surely know how to pamper your skin with hundreds of fragrances like the refreshing, nourishing body lotion blended with extracts of sweet Sevillian orange oil available at Cult Beauty.
Nail Treatment
Your nails need as much treatment and attention as all the other parts of your body. So why not apply Cutex BB Nail Concealer? You know that you should leave them bare and coddle them with treatment products, but it's tempting to keep them polished so that no one sees what they look like. Obviously, a nail BB is the perfect solution. Infused with a polymer to prevent peeling and silk powder to smooth the surface, it's the ideal way to protect and strengthen your tips. And while it's doing all that, the sheer nude tint makes nails look clean and healthy. It's so good that you'll postpone your next manicure appointment.