---
---
It is always a fix when you have multiple options when it comes to getting sport apparels and products for oneself. The UK sportswear market is one of the highest growing markets in recent times. This is forecasted to grow at a significant pace at 20.9% by 2023 easily to reach a max of €6.7bn. Over the next few years, the sports market is bound to boom and will easily outperform all the other major retail sectors in the country. In this post, we will take a look at the top 5 sports brand featured and available on Voucherish.
1. Puma:
Puma is quite a household name today in the UK. It is the 25th most popular clothing and the 14th most famous brand in the country as of date. Puma in recent years has aggressively ventured into the sports shoe segment paving way for a surge in sales and roping in figures such as Usain Bolt in the mix. With a relatively slower paced sales in the current year, the German sports giant is confident that the current pandemic situation will not have a significant impact. In fact people are tending to exercise more during the crisis. Ifyou are looking for ultimate discounts for yourself this quarantine, then you definitely need to check out the offers and coupons being rolled out on the Voucherish website. You can easily avail up to 50% off on different styles.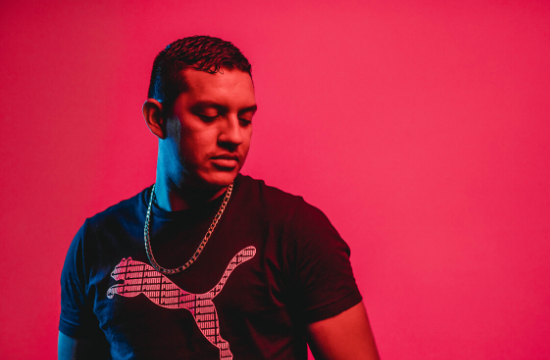 2. LifeStyle Sports:
If you are a customer looking for a one stop shop for all your sports needs, then LifeStyle Sports is the place to head to. With a number of big brands showcased in their stores, customers can take a pick from Adidas, Nike, Asics, Under Armour to Converse. The company sells a number of items including sports shoes, hoodies, trainers, jackets, backpacks and more. The company has recently rolled out a clearance sale concept wherein customers can get a choice of their favorite brands at discounts. The company also follows a free 30 days return policy for one to make use of, should they be dissatisfied with their service. Voucherish now is currently offering up to 30% off on its Back to School campaign. With schools reopening soon for kids, now would be the perfect time to capitalize.
3. AllOutdoor:
AllOutdoor has been a household name for citizens in the UK to get their outdoor and adventure equipment at the best prices. The goods and products available for sale are notable names across the industry used by both professionals and amateurs alike. The company has grown over the years conducting its own expeditions, supporting charities and fulfilled government contracts. Brands today like Eagle Creek, MSR, Eastpak and Craghoppers are some of the names associated with the company.
4. Tweeks Cycles:
If you are one for outdoors and consider two wheels with paddles a perfect companion then you needn't venture far because Tweeks Cycles offers the best in class bikes anywhere in the UK. The company's motto has been simple and that is at focusing at everything related to bikes. So, not just bikes, the company also offers bike components and recently the company also ventured into nutrition. So, you can consider Tweeks Cycles a one stop shop for all your biking needs minus the hassle of sourcing for components which includes everything from bike and frames, accessories, essential components and tools. Tweeks Cycles is recently offering 50% off on all women's apparel including cycling shoes. You can grab yours today and avail gift cards as well.

5. Tog24:
Tog24 has been in the fray for quite some time, having founded in 1958 by a self made millwright with a keen interest in the textile industry. Today, the company is a household name within the UK. So, if you are having trouble finding yourself not capable of finding all your adventure and travel needs together in one place, then Tog24 is the place to be. Tog24 sells everything from jackets, fleeces, sweatshirts, base layers, luggage and much more. It is currently offering up to 60% off on all its outlets. There couldn't be a better time to capitalize on this discount.
So, there we have a list of the 5 sports brands available on the Voucherish website today. Depending on your needs and requirements, feel free to take your pick from the different sports brands available on the website and avail great discounts and gift cards.