---
---
There is an upsetting trend on the rise in the UK and all across the world. A phenomenon we commonly refer to as cyberbullying. It is an upsetting thing to get hate emails, instant messages and social media comments posting derogatory and offensive remarks about a person. Thus, cyberbullying is any form of bullying that takes place online via smartphones, tablets or PC. Being bullied online can be a devastating thing. It can severely affect a person's self-esteem, confidence, and social skills.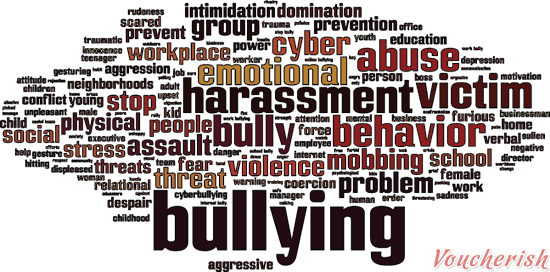 In a survey conducted by Opinion for the Children's Charity Plan International UK on 1002 young people, it was found that 235 out of 486 girls reported online harassment and abuse in comparison to 202 out of 510 boys. In another national bullying survey conducted by Tutorful, it was found that 56% of young people have seen others being bullied online and almost 42% felt unsafe online. This is an alarming trend and one that needs to be curbed and eradicated. In this post, we will tell you how you too can be an agent of change and stop cyberbullying.
Online Safety Tips:
• Make sure to never share personal information over the internet. Personal information here can be categorized as your phone number, address, school or workplace.
• Be cautious as to who you become friends with online and never share photographs of yourself or anyone else unless they are close friends or family.
• Do not share your passwords with anyone and ensure that you keep a strong password for all your social media profiles and emails.
• Ensure never to open email attachments that come from unknown sources unless necessary.
• If you plan on meeting someone you met on the internet, take along a friend or family friend with you and always ask to meet at a public place.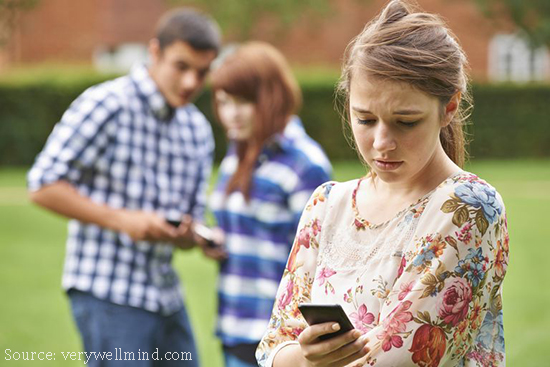 Tips for Young People
1. Don't respond or retaliate:
If you believe somebody is coercing you into giving a response to their bullying and aggression, then refrain from doing so. You will only be giving them power over you. Also, don't retaliate back as doing so makes you a bully yourself. If you feel the need, then humor does indeed distract a person from bullying. Even if that doesn't help, remove yourself from the equation altogether.
2. Make sure to save evidence:
If you believe yourself or a close one to be a victim of online bullying, then make sure to keep proof in case the situation escalates. This can also be used for future reference. Protect your devices from any unwanted threats online with BitDefender plus get 25% off on all new items.
3. Block the person:
If you believe an online argument has turned ugly and is resulting in name calling, stalking or harassment, then make sure to block the person in question. Most social media apps and websites have a feature which allows you to prevent a person. You can also report the account to the service. If you still fear physical harm, then don't be afraid to reach out to the police and your parents and guardian.
4. Be a helping and supportive person for anyone being bullied:
If you believe your friend or near or dear one is being victim to online bullying, then take a stand against it. Doing nothing only empowers the aggressor even further but coming out in support of the bullied person gives them power. Cooperate and hear them and if needs be, report the said instance of bullying together. A helping hand and kind words can be a big help for a victimized person.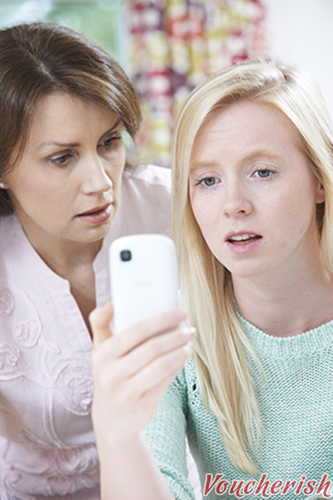 Tips for Parents
1. Talk to your children:
Many times both parents, as well as kids, are in the dark regarding cyberbullying. Explain what cyberbullying is to your children and discuss the same with your spouse. Arm your child with the knowledge to deal with a cyberbully and take concrete action if necessary.
2. Teach kids about safe online behaviour:
Social safety skills are not just limited to the physical but also the virtual world. Teach your kids about safe online conduct. Young people are far less likely to have problems if they are taught about safe practices and staying aware of trouble, recognizing and reporting the same. Self-help books can help cyberbullying victims.
3. Respond in a calm demeanor:
Sometimes parents of cyberbullying victims don't realize that they could make the situation even worse for their kids if they act rashly. The last thing your child needs is an exaggerated reaction to their location. If you believe your child is a victim, make sure to sit down with them and understand the whole situation. Decide on a solution as a family and avoid any emotional burst-outs.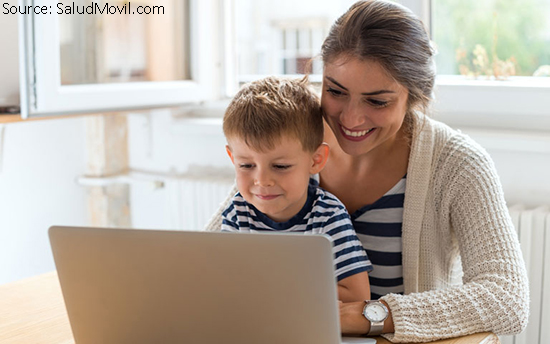 Bullying or cyberbullying is not unheard of and is something that cannot be eradicated. However, there indeed are some sure shot ways that you can use to deal with such instances.