---
---
Every year 14th February, across the United Kingdom and in other places around the world, love is celebrated in the name of St. Valentine. Have you ever wondered who this saint was? Where did this tradition come from?
Valentine's Day is christened after Saint Valentine. He was a Catholic priest of Rome in the 3rd Century. During his era, many Romans converted to Christianity but King Claudius was an agnostic and made a law that Roman soldiers cannot marry so that they are devoted to Rome. St. Valentine started marrying these soldiers in Christian ceremonies secretly and soon gains the reputation of someone who believed in love. Claudius found out the truth and St. Valentine was jailed. While he was imprisoned, he cared for his fellow prisoners and also the blind daughter of the Jailor. St. Valentine managed to cure the blindness of the girl and at the end; he wrote a love note signed 'from your Valentine.' St. Valentine was finally executed on February 14th in 270.
How did Valentine Day Start?
Almost 200 years after the death of Valentine 14 February was proclaimed as St. Valentine's Day. And it was in the middle ages that Chaucer, the famous poet linked romantic love with St. Valentine. It is this era that marked the tradition of courtly love, the practice of articulating love in private. This practice then spread all over Europe, and there were stories about a court of love where female judges would give their ruling on the love related issues every year on 14 February. Many historians also believe that during these meetings people flirted and recited love poetry.
Greeting Cards – Valentine's Day Symbols
More than 150 million Valentine's Day cards are exchanged every year, making Valentine's Day the second most popular card-sending holiday after Christmas. It is because the trend of sending love notes later developed into sending greeting cards to express love and affection. Initially, the cards were handmade and designed to display love to the recipient. It usually consisted of sentimental verse to proclaim the beauty of the receiver.
But these days you can easily find beautiful Valentine's Day cards to choose from that are decorated with symbols of like hearts, cupid, and flowers. You can even get Valentine's Day cards personalized. These days several websites like Printed.com even let you design your card and express your love in a personalized manner.
How is Valentine's Day Celebrated Worldwide?
Not every country turns to greeting cards, chocolates, candy hearts, stuffed animals, flowers, and jewellery to declare love on the Valentine's Day. Here is how Valentine celebrated in different countries:
1. Denmark: Only in the 1990′s the trend of celebrating Valentine's Day started in Denmark. Rather than exchanging chocolates and gifts, lovers and friends exchange snowdrops, the pressed white flowers. On February 14th, men give gaekkebrev, the "joke letter" to women consisting of a funny poem written on complicatedly cut paper and signed only with anonymous dots. If a woman who receives the gaekkebrev and guess the sender correctly, she earns herself an Easter egg later that year.
2. France: It is undoubtedly the romantic destination and Valentine's Day is celebrated with great excitement. First Valentine's Day card was sent to France when Duke of Orleans, Charles sent the love letter to his beloved while he was imprisoned in 1415 in the Tower of London.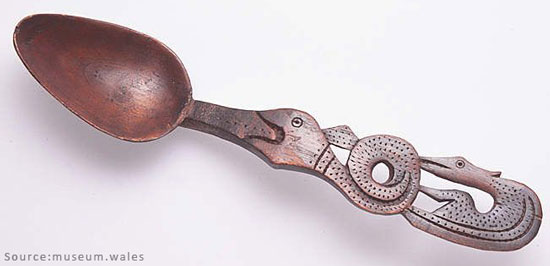 3. Wales: Unlike greeting cards, chocolates and stuffed animals, there is a custom of gifting love spoons. From the 17th century, men carved intricate wooden spoons and gifted their beloved. Love symbols and patterns were carved on the spoons.
4. Philippines: Valentine's Day celebration is more or less similar to the one celebrated in other countries. This country has a unique tradition where thousands of couples have the wedding day on Valentine's Day. The mass wedding ceremonies are conducted in malls and other public areas to get the couples married or help the couples repeat their wedding vows.
Valentine's Day Celebration in Contemporary Times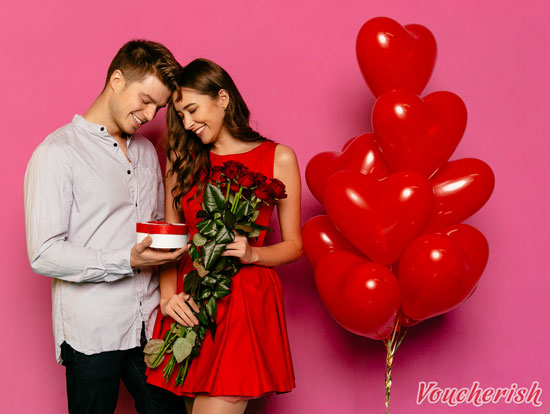 Valentine's Day is commonly associated with romantic love and people gift each other Valentine's Day cards, roses, chocolates, and candies. One of the latest trends is to gift Valentine's Day hampers. Some of the popular stores that offer Valentine hampers are Hamper Gifts and Chocolate Trading Company. The hampers are a great way to show how well you understand your beloved ones and cares for them. Some of the popular hamper options include cookies, sweet treats, chocolates, coffee, tea, stuffed animals, champagne, muffins, etc. Choose the beautifully packed hamper to make your loved one feel exceptional. If you want to gift something unique, you can gift some experience like a helicopter ride, cruise, calligraphy classes or any other activity that your beloved has always wanted to do.
Follow the above mentioned ways and happily celebrate the most romantic 24-hours of the year.